Giclees > David Roberts
We have a large number of great prints we have produced as Giclees. These are computer generated prints we have scanned from our originals and printed on the highest quality archival paper available using archival inks.
These prints are of the highest quality. We do not use poster paper or inferior inks to produce these images. They are virtually indistinguisable from the original prints. We have produced these to provide an alternative to the originals costing thousands of dollars. They are perfect for use in the design trade and for those wishing to provide a high profile look without the high cost.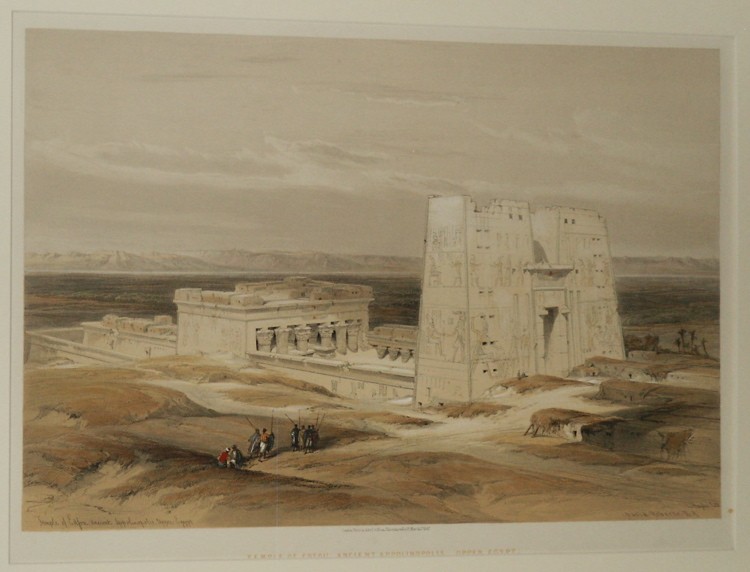 Temple of Edfou
$150.00